WordPress was essentially intended for making blogging sites and with the advanced tools and developments, it become one of the preferred platforms for making eCommerce websites. With modules like WooCommerce, you are able to create a rich online business website with unparalleled features.
If you need to make your hotel websites with web-based booking and reservation system, you can do so easily utilizing the advanced tools accessible on the internet, without composing a line of code. The reasons to pick WooCommerce booking and reservation plugin is to create your website more effective.
If you are ready to install WooCommerce booking & reservation plugin then just follow these steps.
Step 1: Download the WooCommerce booking Plugin and add it to your e-commerce site from the backend.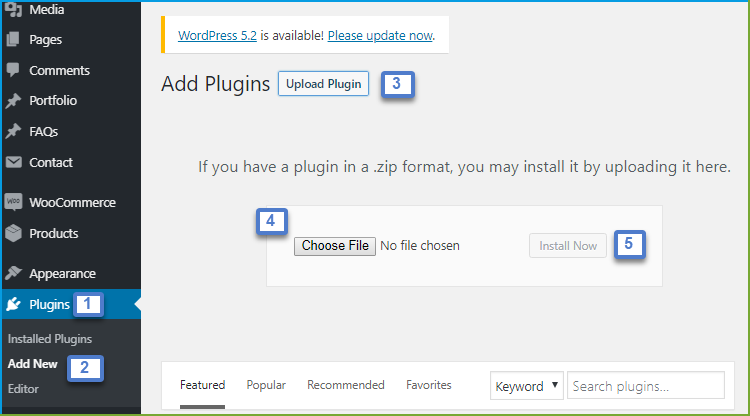 Step 2: Open the plugin tab and activate the installed plugin.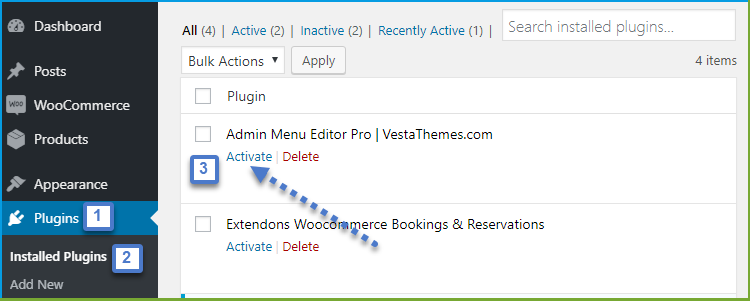 Step 3: Open the Products tab, click on add a new one. Scroll down and select option bookable product and choose the requirement which you want show to customers.
Step 4: You can also create optional & mandatory bookable services to increase revenues. Click on Booking & Reservation scroll down to services and add extra services.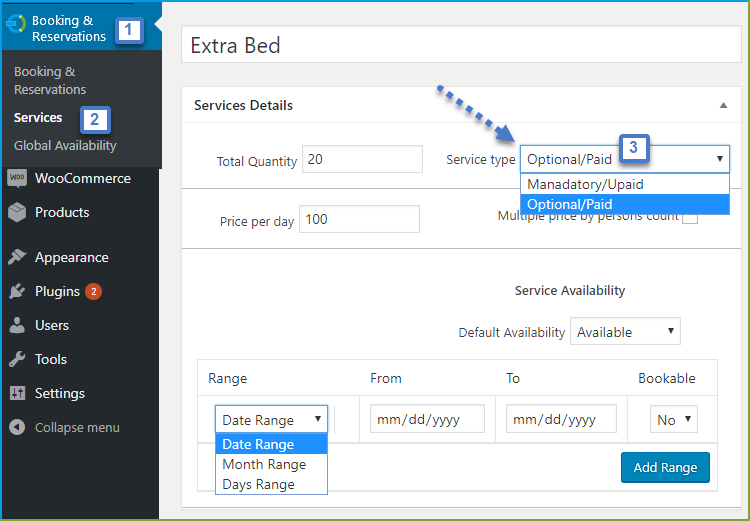 Step 5: It allows you to set fixed or customer defined booking duration from backend. Customer can select booking duration of their own choice in booking calendar.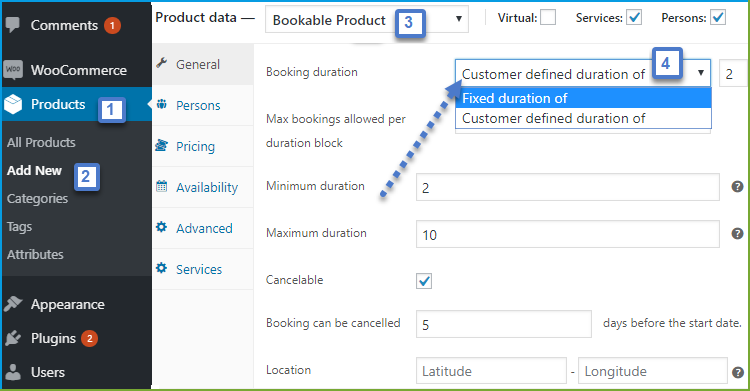 Step 6: You can allow or disallow customers to cancel their booking. You can also set the time-frame, during which, customers can cancel their bookings.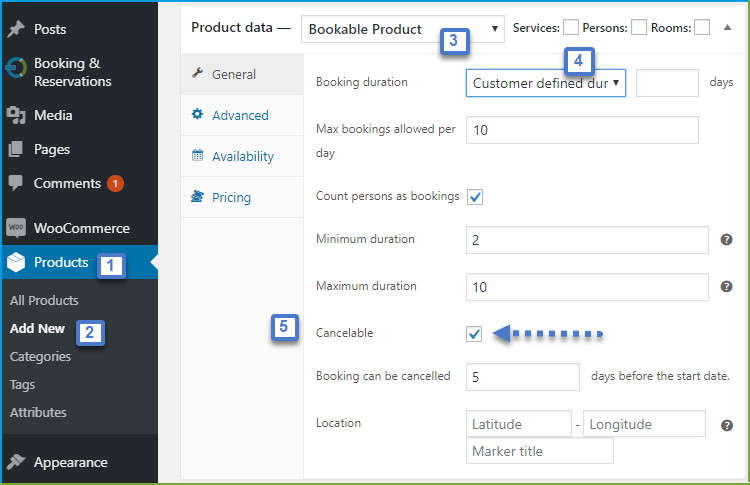 Step 7: Open the global availability option to configure a general booking availability for all the products on your store.
Step 8: You can set price ranges for Rooms, Persons, and different durations. You can set discount s for off-peak hours also from back office.
Step 9: You can allow customers to book single or multiple rooms from backend. You just set the minimum and maximum number of rooms a user can book.
Step 10: Admin can view all the booking and reservations of customers from admin control panel to view date-wise reservation in a calendar.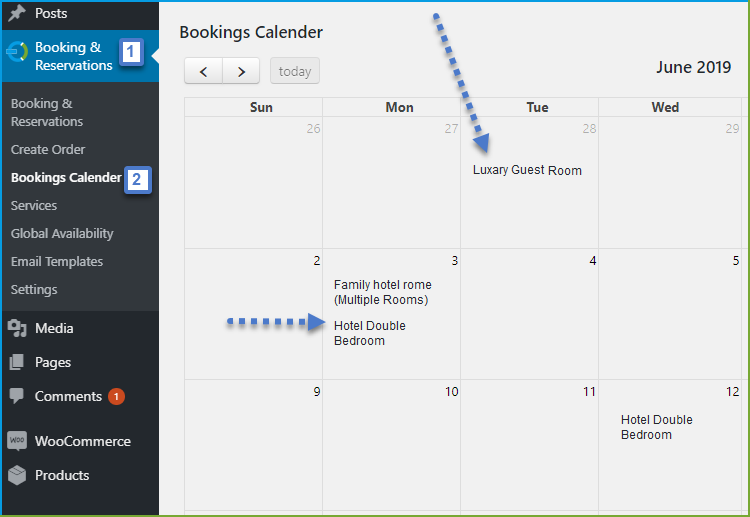 Step 11: You can create different person types along with name, description, and price to charge your customers properly.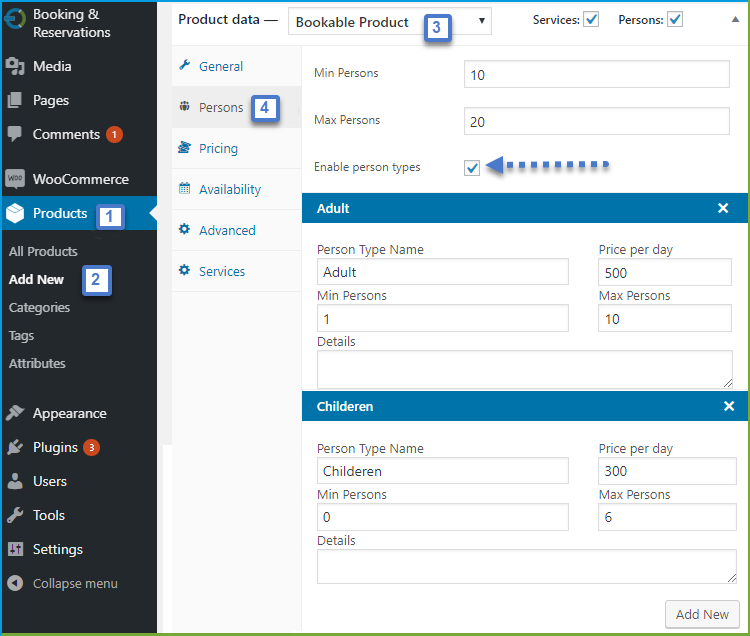 Step 12: If customers ask you for a booking through phone call or by email then you can also create bookings on behalf of the customers from the admin panel.
Step 13: You can draft multiple email templates and configure their sending time. It enables you to pre-compose an unlimited number of messages with WYSIWYG editor.