When it comes to running a successful online store, one of the most important steps in the checkout process. Customers are more likely to complete their purchase if the checkout page appeals to them. The checkout page can be customized in a lot of situations, but this is challenging. You can increase conversions in your WooCommerce store by customizing the checkout process and making it simple.
One of the benefits of adding custom fields is to collect and assemble customer data before a purchase is complete. You may lose sales if your visitors are unwilling to give you their credit card info or encounter unexpected shipping charges. Adding custom fields on the checkout page reduces cart abandonment and increases conversion rates. We'll show you how you can customize the checkout page without using a plugin.
Customizing WooCommerce Checkout Pages: Why Should You Do It?
In most cases, customers decide to purchase products but then change their minds while providing information on the checkout page. The following reasons make it necessary to customize the checkout page.
Remove the unnecessary checkout fields. It will help your customers to quickly place orders without filling long checkout forms. You can even edit WooCommerce default checkout fields.
You can manage custom checkout fields. It enables you to put conditions on different fields or grab additional information to avoid spam orders.
Keeping customers' contact and billing information secure will build trust, leading to repeat business and positive reviews.
WooCommerce Checkout Page: How to Customize
You can customize your WooCommerce check page with the help of the WooCommerce checkout field editor plugin. You can also edit and manage fields with one of those plugins. There are many plugins to edit and manage checkout fields to help without any technical knowledge.
The checkout field editor for WooCommerce enables you to custom-design your checkout page to give a better and simple experience to your users. By using conditional logic, you can control what checkout fields your customers see.
You can customize your checkout page with the help of the WooCommerce checkout field editor plugin. The best thing about this plugin is you can customize default checkout fields and it is very user-friendly. It also enables you to adjust fields with the help of its drag-and-drop feature and many more.
9 Checkout Field Types to Choose From
With this plugin, it is possible to customize the checkout page of the WooCommerce store by adding nine types of fields. These fields are included in the checkout form for customers to provide additional information during the checkout process. Adding additional fields to the checkout form allows you to gather textual and visual information along with nine different field types.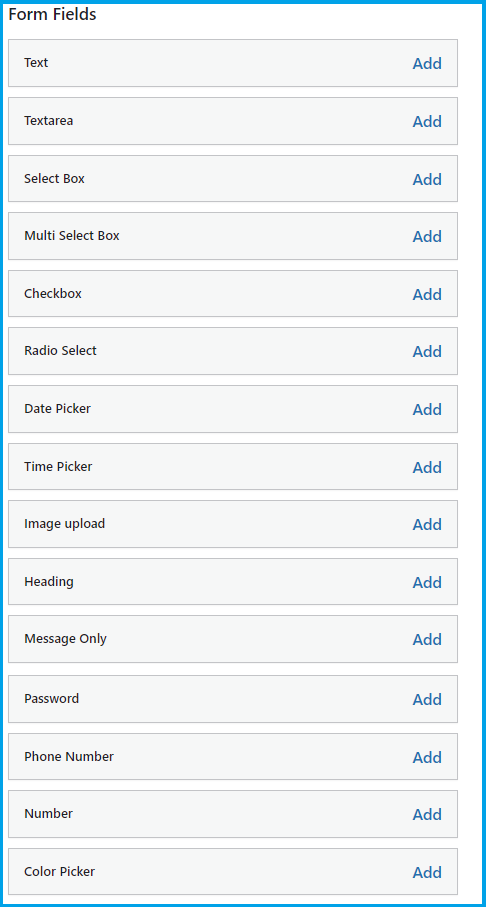 Easily Customize Your Website With Drag-and-Drop!
The WooCommerce checkout fields plugin features an intuitive user interface. It is easy to add different fields to your checkout page by dragging and dropping the fields with this plugin. Additionally, you can drag fields upwards or downwards to change their sorting order.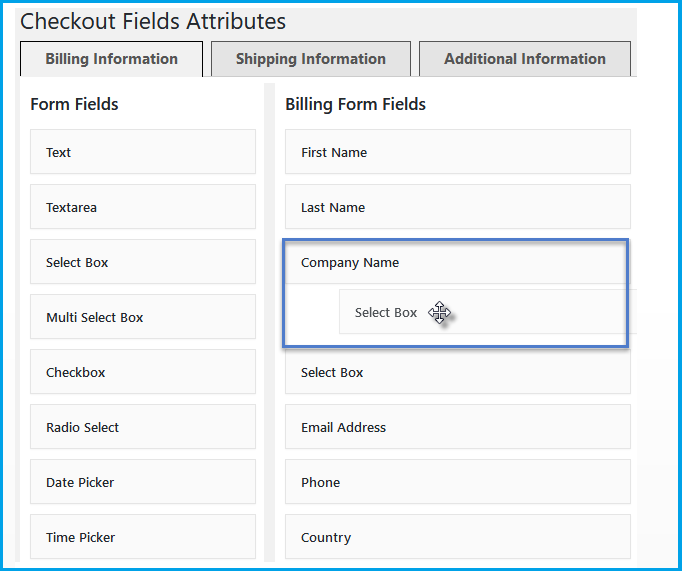 Customize The Default WooCommerce Checkout Fields
Fields in the default checkout can be custom-made by editing or hiding the fields, as well as making them mandatory or optional. Additionally, you can add new fields and rearrange the fields.
Conditional/Dependent Fields on Checkout
To keep your checkout page organized, you can also add dependable/conditional fields to keep it as simple as possible. The hidden fields can also be displayed when a specific condition is met by adding conditional logic to fields.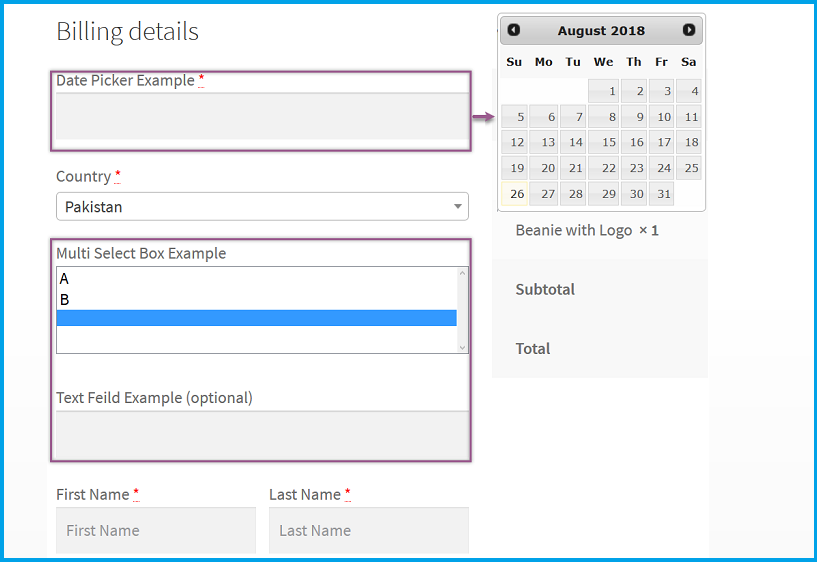 Get Extra Billing Details By Adding Fields
The WooCommerce checkout field editor plugin allows you to get additional information from customers during billing. It can be used to get additional details from customers, such as a business address and phone number. Your customer's buying behavior can be determined using this information.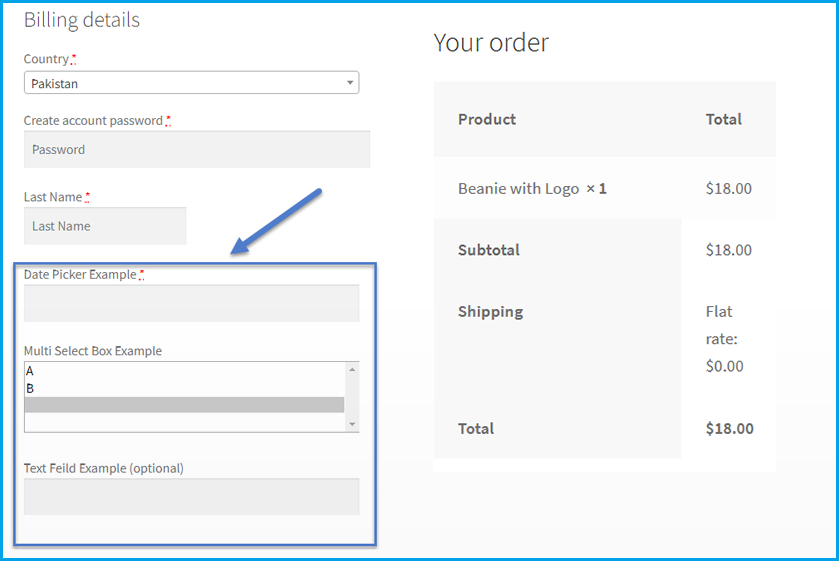 Get More Shipping Information For Your Product
Your customers may be willing to share additional shipping information with you if you ask them. A customer's shipping address is one of the most important pieces of information you need. It enables you to track shipping information such as email addresses, mobile numbers, etc.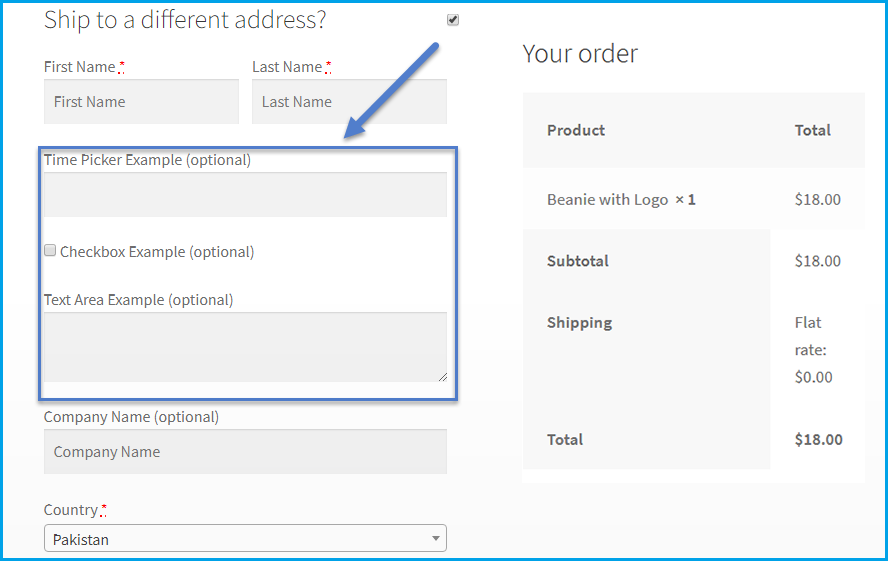 Fields In Additional Information Section
Adding fields to the additional section of the checkout page allows you to get information other than billing and shipping. It allows adding additional fields on the checkout form with nine different types of fields. In the additional section, you can ask for comments, notes for a purchase, a gift message, etc. during the checkout process.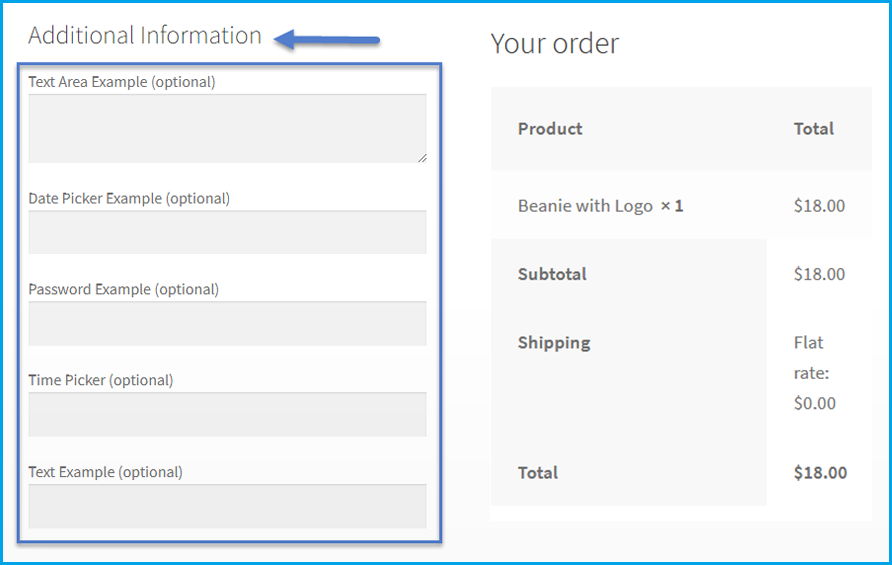 Final Thoughts
We have covered a way to improve your WooCommerce checkout form as a result of which you can increase your store conversion. Your website may benefit from conditional logic by improving user experience. Conditions can be used in a variety of ways to improve your checkout.
It will help you manage your checkout page and collect only the necessary information to reduce the rate of cart abandonment. The WooCommerce checkout field editor plugin is an excellent approach to taking your online business to the next level.
Let us know what you think in the comments section below!