Managing an online store all by yourself requires a great deal of your time and effort. From store inventory and product categories to customer order data and reviews, every bit of information needs to be updated or transferred at one point or the other. Since this process requires a lot of time and exceptional care, online retailers often hire dedicated resources for save their personal time. While this does solve the problem temporarily, it also creates a risk of data leak and unnecessary burden on your budget.
Fortunately, with Extendons WooCommerce CSV Import Plugin, you can now easily automate the entire process and move your valuable product, categories, customer, and order data safely across different platforms without a hitch! Moreover, you can also create rules to quickly export data according to your needs and preferences. Through PHP Excel library, this extension cleanly and accurately import and exports data in parts to avoid timeout errors.
You don't need any other external tools to arrange and organize your data, WooCommerce Import Products plugin gives remarkable adaptability to move entire, batches, or specific data of your store. You can use various filters, such as by name, type, description, price, category, status, parent, dimensions, slug, and display type. Using CSV format, the data will be exported in just one click. It also comes with customizable options where you can download data based on their specific attributes, and set minimum or maximum number of entries to export.
In this article we will walk you through a detailed guide on how to easily add WooCommerce CSV Import Export extension to your store and use it for downloading and uploading your data.
Step 1: Download WooCommerce import and export plugin from Extendons.
Step 2: Installation of Application
Select the 'Plugin' option and upload the module that you have bought. Pick file and complete the installation procedure.
Step 3: Activate the Extension from backend
Activate the installed plugin from the back-office in installed module segment.

Step 4: Download Required Customers' Data with a Click
It enables you to download customer's data out of your store with selective attributes. You can get the complete list of customers you need the most.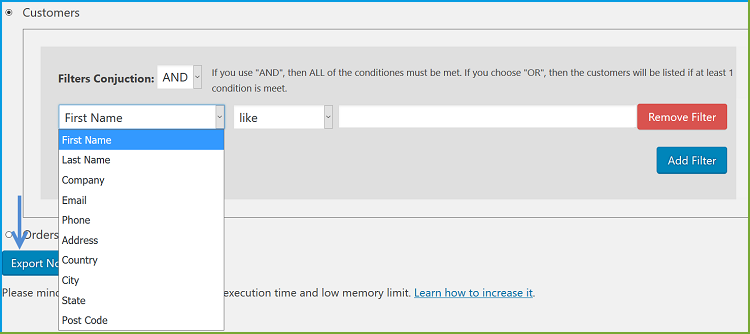 Step 5: Export Orders With Respect to its Attributes
With WooCommerce Export plugin, you can get complete list of orders with respect to its attributes like complete or pending orders.

Step 6: Extract All or Specific Categories with Export Filters
WooCommerce import plugin gives freedom to export the entire catalog or set filter to get only required record.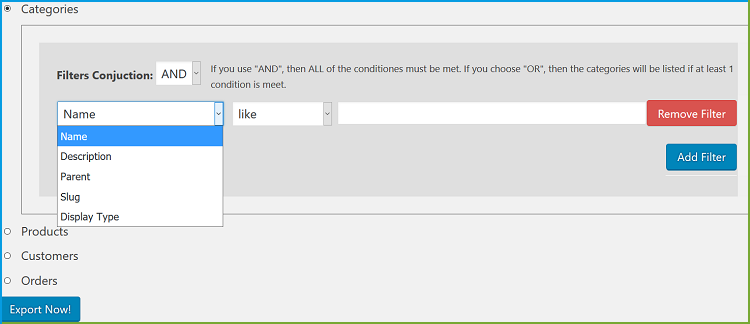 Step 7: Add Filters to Export Selective Products
WooCommerce Import Export Plugin enables you to download complete list of products to CSV file with one click. This filter empowers you to export products with specific information only.
Step 8: Import Products, Categories, Customers, or Orders with a Click
WooCommerce import export plugin empowers you to have all the required data in your latest created online store. You can import complete products or categories in bulk to avoid mistakes.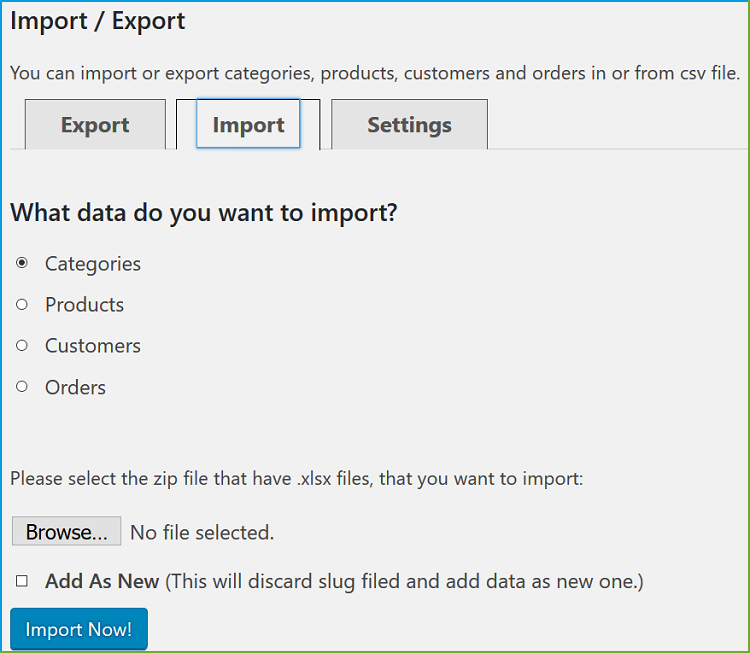 Step 9: Define a limit by setting Maximum Entries to Import or Export
It allows you to set the minimum number of entries to import or export data in limits. You can import limited number of entries, review & improve them, and move on to importing more.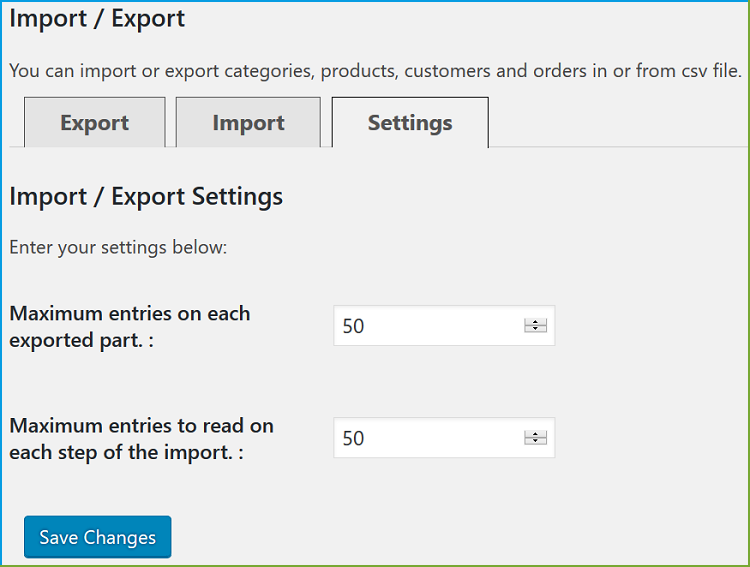 Step 10: PHP Excel library Expedites Import and Export activities
This plugin is powered by PHP Excel library which ensures extracting or adding details from your online store is smooth and fast.