The checkout process is the most important part of any eCommerce store. It has to be simple and easy to fill for the consumers.
If you have an online business, you probably have tried various designs and approaches to seek clients to finish the order transaction. A large number of clients back out or don't finish the order because of an extremely dull Checkout process. In such a case, you lose a large number of clients who could have been your potential clients if you would have upgraded your Checkout page for better consumer satisfaction. Just a bunch of interested clients make a buy.
When it comes to your WooCommerce store, you sure have needed to make the Checkout procedure smooth and fast for higher conversions. A normal procedure is to skip the cart and take your clients directly to the Checkout page to submit the request. This could enable you to push your clients for purchases and save your clients' time for finishing the order transaction.
The WooCommerce direct checkout plugin allows you to make checkout quick and easy for customers. This plugin offers you 3 checkout features such as on-page checkout, one-click checkout, and sticky checkout as well. It enables on-page checkout option which displays the checkout form on the bottom of the same page. Besides this, you can choose the sticky checkout feature, which displays the checkout form in a slider when customers click the cart button. One-click checkout option takes customers directly to the checkout page when the customer hit the "buy now" button.
In this article, I will show you step by step as to how to enable these checkout pages by using WooCommerce Direct Checkout Plugin.
Step 1: Download WooCommerce Direct Checkout plugin from Extendons.
Step 2: Installation of Application
Select the 'Plugin' option and upload the plugin that you have purchased. Select a file and complete the installation procedure.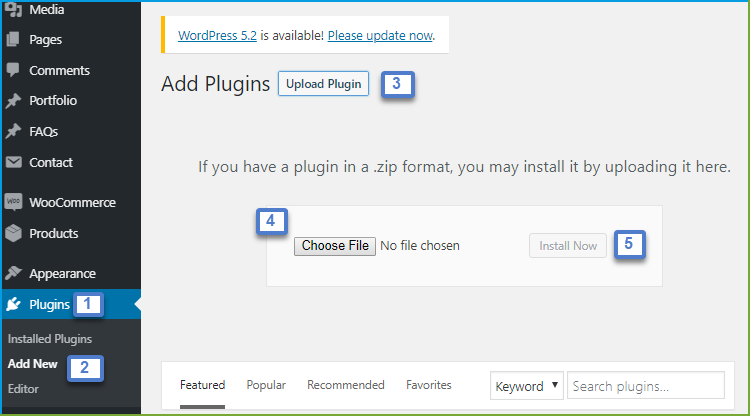 Step 3: Activate the Extension from the backend
Activate the installed plugin from back-office in the installed plugin section.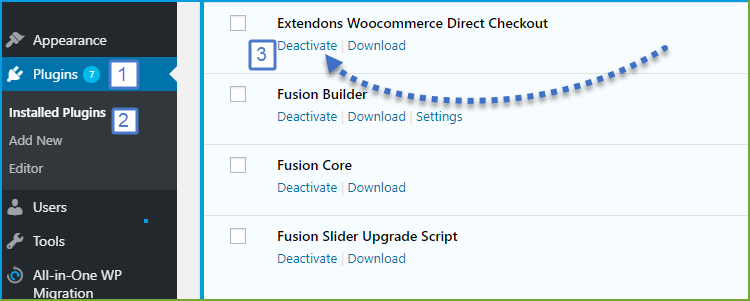 Step 4: Sticky Checkout
It enables you to configure sticky checkout that facilitates clients in knowing the order detail while filling shipping and billing details. The sticky note displays product name, quantity, and price, total and subtotal amount.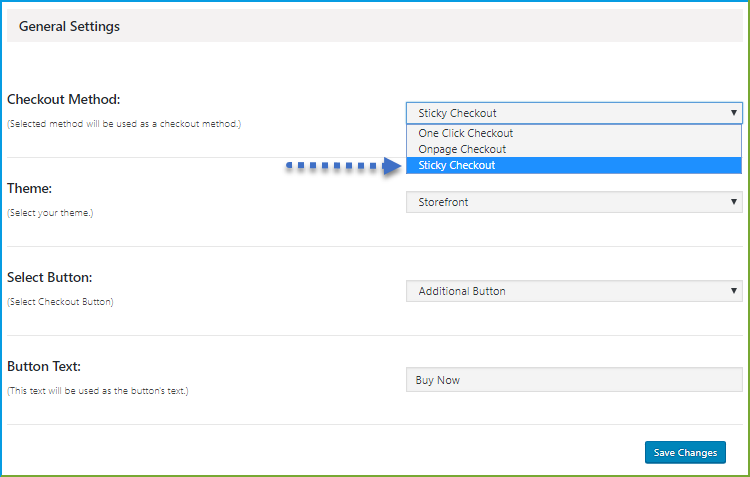 Step 5: On-Page Checkout – Display Checkout Form on the Same Page
In WooCommerce one page checkout, the users can add all the details on the same page at once. It displays the checkout form on the same page to customers.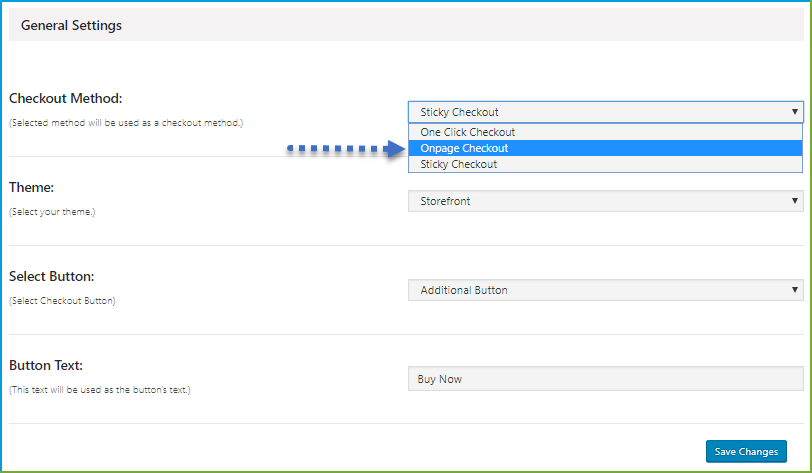 Step 6: One-Click Checkout – Skip Cart
It allows your potential customers with the problem-free shopping background. It takes clients straight to the checkout page when they click the "Add to Cart" button.
Step 7: Configure One Click Checkout
WooCommerce direct checkout plugin lets you customize the text and URL of one-click checkout button so that customer can click to add the product to cart or go back to 'my account' or shop page.