Gift wrapping options are a major offer for online shoppers. Why? A few reasons.
1. When you are buying gifts online, you are shipping them directly to friends and family which means you don't even get a choice in gift wrapping them yourself.
2. When you are gift wrapping all your gifts, it can be a huge time waster and really overwhelming.
3. Gift wrapping requires skills and if you are doing it yourself, you may end up a really bad looking gift.
The whole goal of gift wrapping for E-commerce is giving the recipients an extra layer to unwrap themselves. So you don't want them to open a box and just pick up the product. You want them to open a box and have a next layer of paper or box inside for them to unwrap themselves.
Adding a gift wrap option to your online store is a great way to boost holiday sales. It can increase your overall sales because it is attractive. You can also charge for the option itself. Let's take a look at all the fun ways you can add gift wrapping to your online store.
Gift Box
Let's start with the gift box option as it is the main shipping container. Since the gift is being shipped inside of a corrugated box, the gift box does not have to be as sturdy. For example, the following gift box is made of a single layer of cardboard.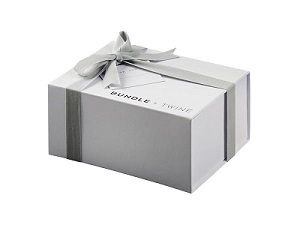 You can also go with box with a lid as the following.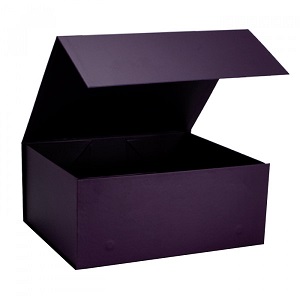 These are usually costly to pack but there are cheap alternatives like stamping them or adding stickers or you can forgo the box altogether and go with wrapping paper. It can look snazzy on its own.
Void Filler
Also, make sure you don't forget about the void fill with a crinkle paper, tissue paper, or excelsior. It will add a really nice popup color to your unboxing.
Branded Joshing bags are another holiday favorites. You can get these custom printed or just stamp them yourself.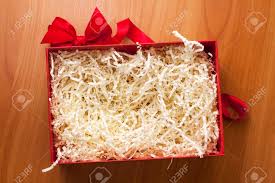 For Magento based online stores, FMEextensions offers a useful gift wrap extension which allows customers to select from a wide variety of gift wrap designs.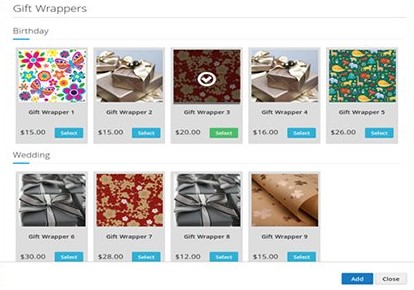 Stickers:
Now it's time to seal the deal on this whole gift wrapping thing and you do this with a bow or even custom stickers. Stickers are a useful option as they are versatile and inexpensive. For a nice finishing touch on your gift card, try adding a custom sticker, stamping a blank one, embossing a metallic sticker, etc.
You can also try sealing your paper with a stripper branded masking tape. Printing a short thank you note for customers is also a good idea.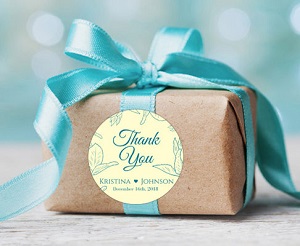 Image credit: https://giftelements.com
Gift Card:
Finally, what the gift without a card. Custom letter pressed cards with your brand or special holiday design can feel super classy. It is also a cost effective way to promote your brand.
You can include a note from your brand or a note from the customer to the recipient. A low key version of this is a classic hang tag. Adding the recipient name and a custom message to them will make it feel extra special.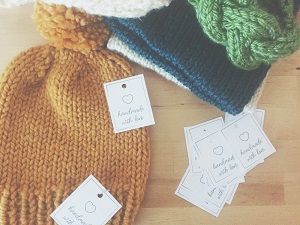 Image source: https://madebyhand.blog
You can do all these cool things with your gift wrapping during holiday seasons. Now, don't forget to actually calculate how much these beautiful wrapping would cost you from a unit cost perspective. If necessary, add a gift wrap upcharge to your website.
Once you put in this hard work, it's going to benefit you because you can also utilize this for Mother's day, Valentine's Day, and any other holiday or special occasions. Think about it this way. When you empower your customers to gift wrap and ship beautiful products to other people, those new people are potential new customers who are going to love you right after that.