For many ecommerce merchants, optimizing payment and shipping options is critical for serving their different customers. This ensures a smooth flow of operations, reducing unnecessary shipping costs, streamlining the logistics process, and improving the customers shopping experience.
However, serving multiple options may also cost higher to the business. In such situations, store owners need to restrict access to some payment options based on shipping carriers/methods. For example, you can restrict cash on delivery/money order if customers selectfree shipping.
Keeping its importance in mind, we at FMEhave developed this extension which allows you to restrict payment method depending on the selected shipping method.
Checkout demo here – Magento 2 Payment Restriction by Shipping Carrier
Restrict Payment Method by Shipping Carriers & Methods
To restrict payment methods by certain shipping methods, you need to create a payment restriction rule.
First of all, download & install Payment Methods Restrictions Extension by FME.
Then Open Admin Panel and Tap FMEextensions on sidebar > Click Manage Restrictions Rules
Now Click Add New Rule
Fill the following required fields:
Name – Define the name of payment restriction Rule
Status – Enable/Disable the Rule
Payment Methods – Choose the payment method that you want to restrict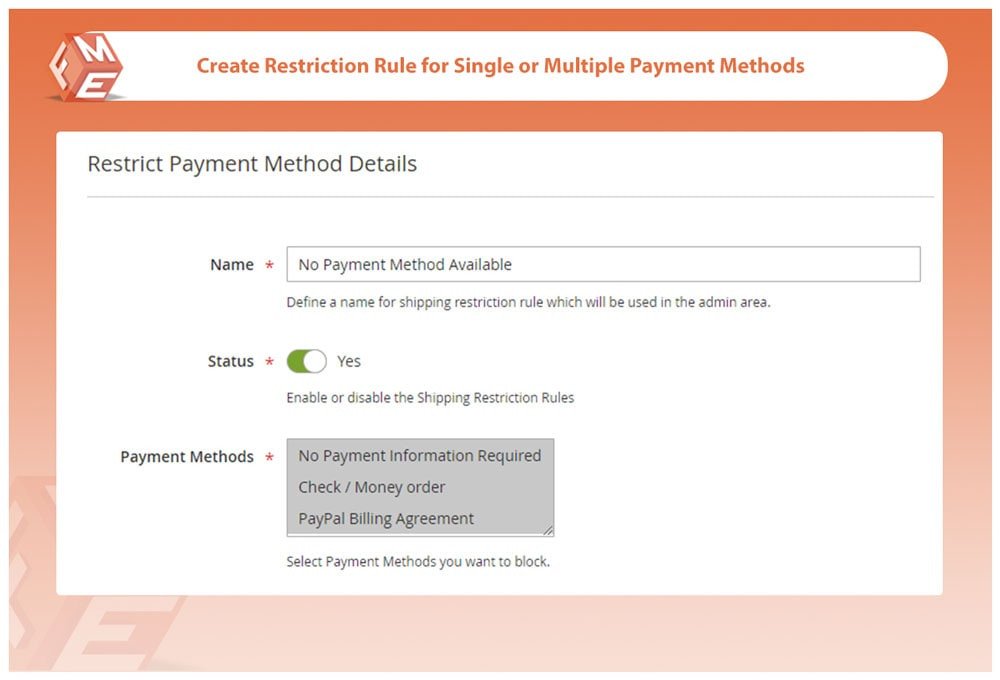 Store Views – Specify the store view where rule will be applied
Priority – Set the rule priority
Apply Operation as AND/OR – Set operation to AND if all conditions fulfills the requirement / Set to OR if any of the condition fulfills the requirements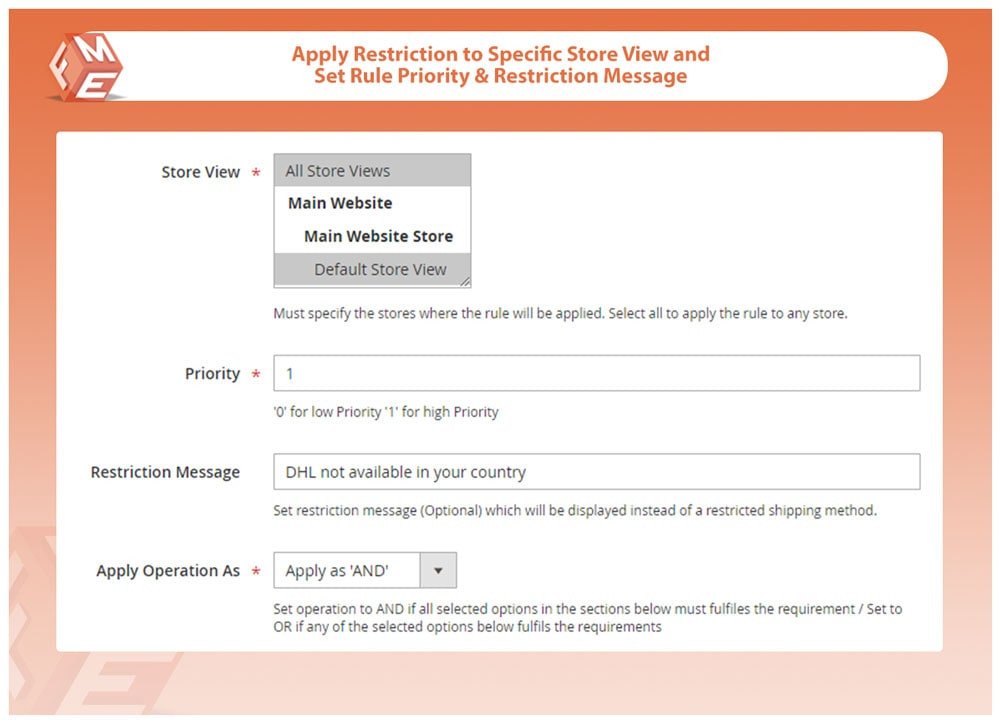 Now Click Conditions Tab
Click the Add Button> Click the Dropdown and select Shipping Methods under Cart Attributes
Select the Shipping Method that you want to restrict.
Fill the rest of the fields according to your requirement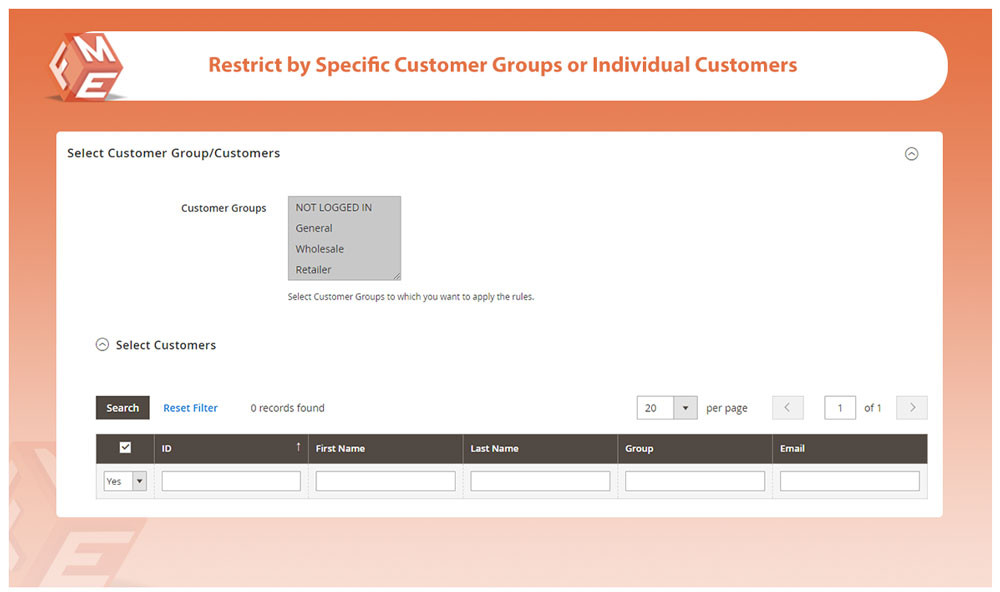 Save the rule.
Besides Shipping Carries, you can also restrict payment options by: